MUZCALI, AKA MUZ, AKA GIFT
Instagram
Nationality
Thailand
Wearing
Grand Tour - La Corsa Rosa I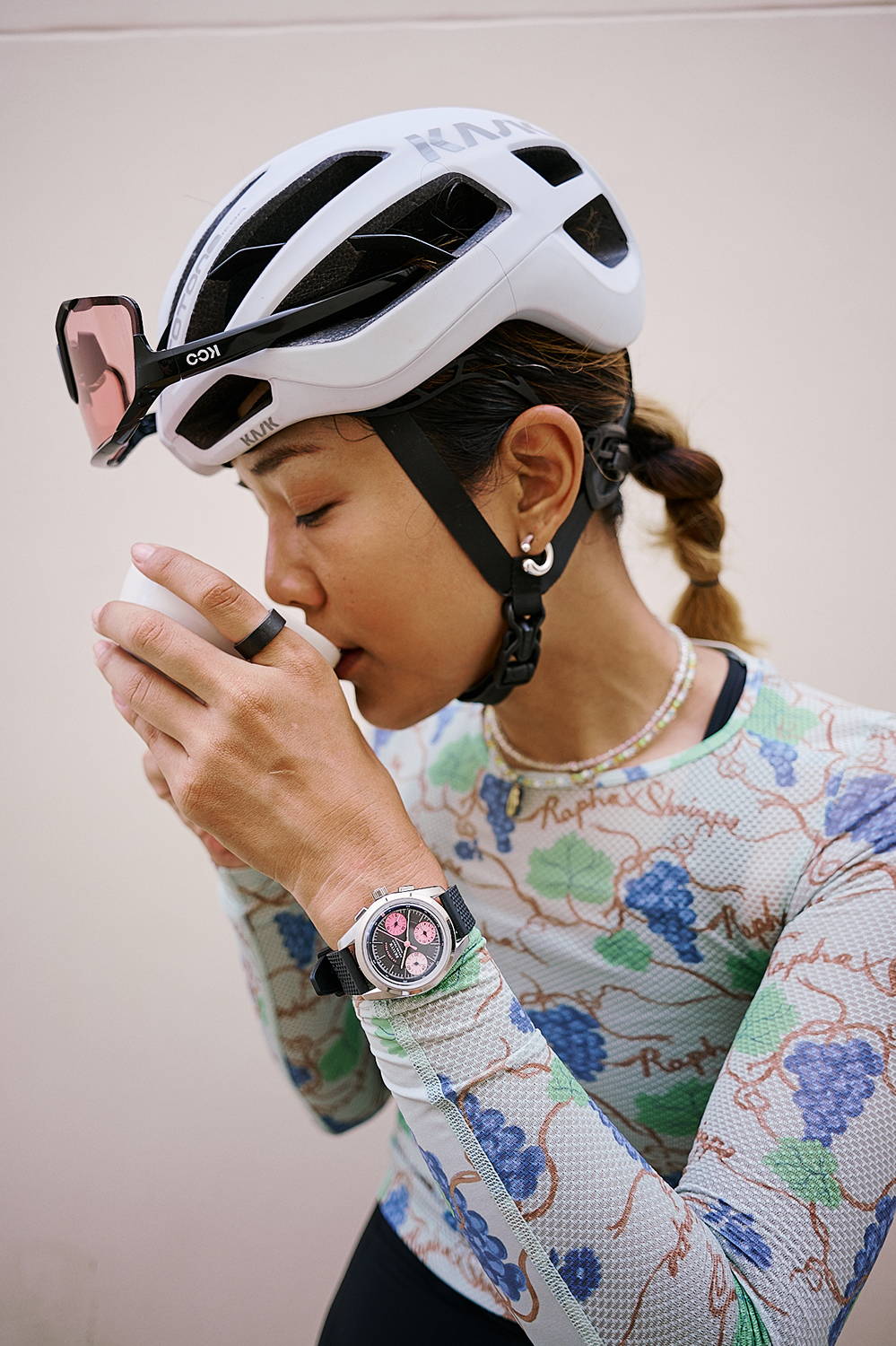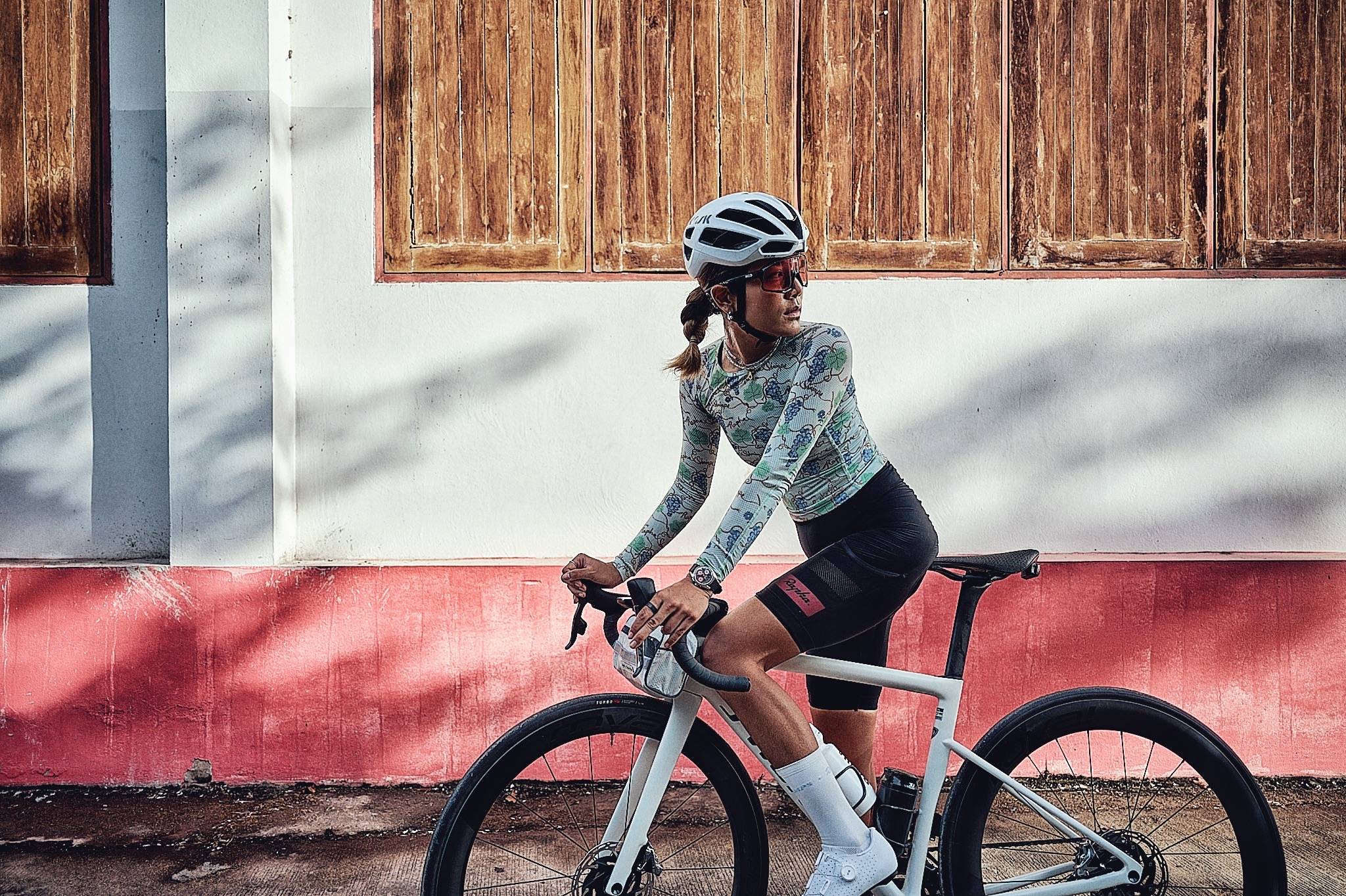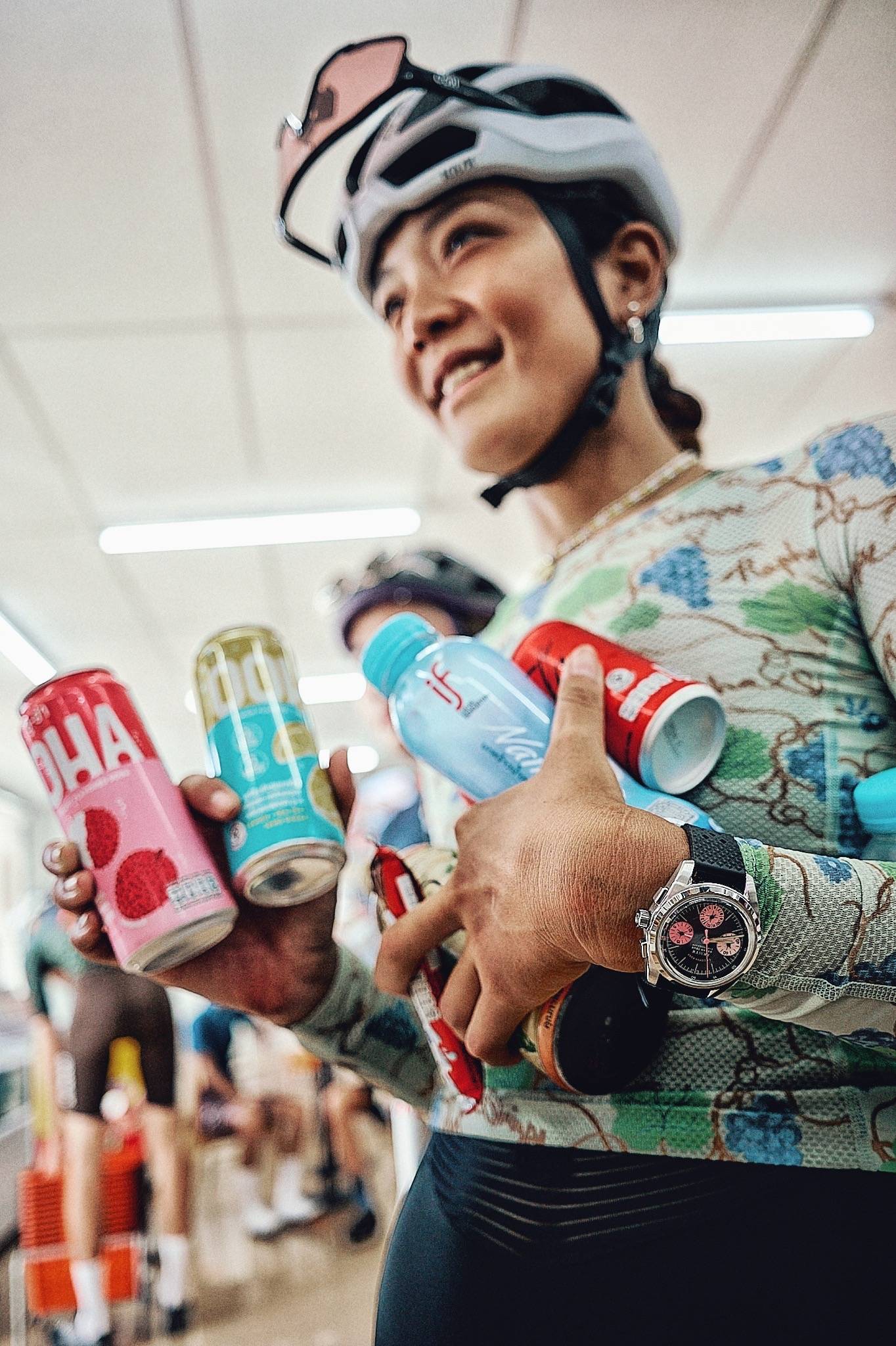 How does women's cycling scene in Thailand look and do you have any aspirations for its future development?
Over the past few years, a lot of women in Thailand started cycling which makes me feel so great. In my opinion, it might because of the varieties of bikes, cycling kits and the people in the bike community are more various. Cycling becomes a free time activity for many people and it is a type of sports that connect people together by having its own community. Everyone can make new friends, have some coffee and go to fancy cafés. I'm sure our cycling community will grow bigger and stronger since we all give inspiration for one another. We can see the world through others' experiences and places that they have been to and inspire others to explore new routes. It is like we support one another from our views.
Tell us more about your plans on getting back into racing and what are your goals for 2024?
After the pandemic of covid-19, I decided not to attend to any cycling competitions. It is not because I don't have any passion for it but I just want to be relaxed and spend more time cycling with my friends. In the past six years, I have faced all stages of athletic training and development. There was the time when I trained so hard or attended to the competition until I felt emotional down. It was like I have pushed myself too hard. I am pretty sure almost everyone has experienced it before. I felt like my life stuck in a loop. When I trained, I felt so exhausted and wanted to take a break but when I didn't go cycling or train, I got bored and didn't have motivation in life. Therefore, I ended up going back into the loop but I adjusted it to fit my lifestyle more and I was ok with it. I went back to train and had my cycle of cycling again. However, I would join the competition for enjoyment and wouldn't be so serious.. just only seek for a goal to achieve.
What is your favorite training session and why?
I love having long tempo ride up the hills even long endurance hours on the bike. Since I am quite light, it is hard  for me to push hard in a short period of time. So I prefer pushing it long and steady. And yeah, I enjoy it a lot.
Do you have any other big interests apart from cycling?
Of course, it can't be others but Pilates. It really helps improve my strength and mobility. After I do Pilates, I have never had any sports injuries or cramps. It is well proved that Pilates really does support cycling. Moreover, they both have one thing in common which is helping us share positive energy to others.
Tell us about your relation to watches and how they fit into your life, both on and off bike
As I mentioned before, I am the person who loves to schedule my day and will follow it. Therefore, for me TIME is really important. My routine starts from waking up. Then I go cycling before going out to teach Pilates or I might go teach before going cycling. As a result, a watch really plays an important role in my daily life. This Bravur watch can match all my outfit and this model is related to my favor which is inspired by a cycling race so I am really into it.
I sometimes wear a smartwatch because I am fond of numbers. I love to look at all the activity results on my watch from my sleep, total steps, workouts and more. However, when I cling to the numbers too much, it affects my life because I will always stick with the results. "Why did I sleep so little last night? How come my heart rate is so high? Oh! I haven't walked much today!" At the end, I think getting back to basics by wearing an analog watch is better and also classic.
8 quick questions to Gift
Tell us about your background and when you first started cycling
I'm GIFT. It's my Thai nickname; however, most people call me Muz which is from Muzcali. I'm a pilates instructor who takes cycling seriously.
It all started when I was still a flight attendant. Actually, I did Yoga first and then went to gym and tried indoor cycling. One day, a friend of mine asked me why I didn't try outdoor cycling because it's much more fun. So that's when I went cycling for the first time and I have fallen in love with it since then which has been 8 years now.
What are your key strengths as a rider?
I would say consistency and determination. I'm the person who  once intends to do something, I will do anything to achieve it. For example, if I woke up in the morning and wanted to go cycling, I would go for it. Although I had a little time, I would try to manage my schedule. Therefore, I always wake up early without any excuse in order to get more time to do things. However, if there was the day that I was so exhausted from work or I woke up and my body showed sign of tiredness and really needed to take a rest, I would not push myself too hard. I would say "ok! I won't go cycling or training today"
You've earned a reputation as one of the most influential figures in women's cycling in Asia. How do you inspire others and share your love for cycling?
The first day that I started cycling is because I truly love it. I love it so much that I want other people to experience the same feeling as mine. It is more than passion and actually it is now a part of my life. Therefore, everything I do seems so natural, pure and real. I think the way I am will make other women think that "oh! I can also do the same as Muz only I go out and live my life. Just go cycling, go see new places, kit up nice and spend time on a bike!" Make it as a part of your lifestyle not a sport which seems so stressful. By the way, I still go cycling and train hard. It is not about the contents. I'm sure everyone can feel it.